What can you expect from online counseling?
A Safe Place to be Heard about your problems and Emotions
A way to understand about self and distress
Someone who will listen you without blaming and judging.
Relief from depression, anxiety or other mental health conditions
Validation of feelings and emotions
Increased skills in interpersonal communication and relationship.
An opportunity to explore practical solution of problems
Support and motivation.
Benefits of Online counseling
How to Start Online counseling at Manochikitsa
1. Click On Book an Appointment.
2. Once you choose the Session date, fill the required form and do the payment to confirm your phone call counseling session.
3. You will be receiving call by the counselor as per your appointment time.
We bring Emotional and Mental Wellness not only more accessible, but also more affordable and accountable to your needs.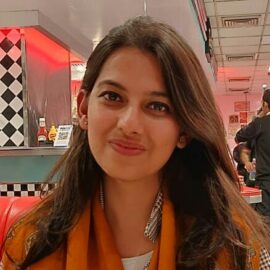 Vandita Sharma
COUNSELLING PSYCHOLOGIST
Commonly Asked Questions about Online Counseling
Most frequent questions and answers
What do People Say about Manchikitsa
I always missed opportunities to connect with people and felt nervous and self-conscious during social interactions. I was feeling sick inside my stomach as I walked onto the stage to present at my conference. This was the barriers in my job progress. Then one of my colleagues suggests me about online counseling at manochikitsa.com. The result was beyond my expectations.
I am short heighted and that bothers me too much!. I found it difficult to make friends and often found me excluded from social events. As a result, I had low self-esteem that it prevents me from looking for work. Therefore it encouraged me to attend counseling. At that time I learn about manochikitsa though Facebook. I signup here for chatting plan and believe me it was amazing. My counselor suggested me to use a strategy called Thought Stopping and explained to me how it works. It helps me to recognize and combat inappropriate negative thinking in order to enhance my self-image.
For years, I suffered from stress and depression. I was becoming more and more dysfunctional and thoughts of dying were quickly becoming my only source of relief. As a young person, I realized I needed help I was proud of myself for admitting I had a problem and seeking help. And I found a Clinical Psychologist at manochikitsa online counselling, one who had actually seemed to have a different understanding of it. She said we needed to examine the root causes of my problem, the time in my life when it formed, After some time of consultation regularly, I felt like I woke up inside my life. Thanks to Manochikitsa for changing my life.

Your counseling plan is designed for steady progress, with every phase promptly implemented.