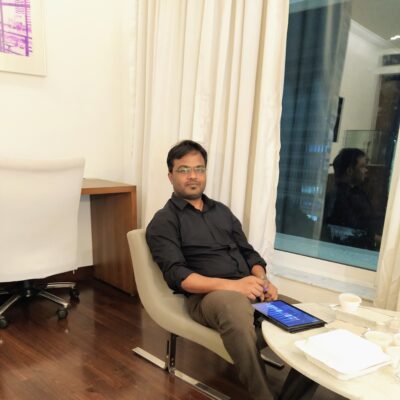 Trained and licensed Clinical Psychologist with training experience in liaison and emergency work settings in Dr. RML Hospital, New Delhi. Skilled in conducting various psychological assessments with both children and adults and experienced in working with patients having various psychiatric disorders such as Depression, Anxiety, OCD, personality disorders, substance dependence etc. and crisis intervention using various psychotherapies- CBT, DBT, Couple therapy, Schema therapy, Grief Therapy, MBCT, ACT etc
Training + Education
M.Phil in Clinical Psychology (RCI Recognised) from Dr. Ram Manohar Lohiya Hospital, New Delhi
M.A. in Psychology from University of Allahabad, Allahabad

B.A. in Psychology from DDU Gorakhpur University
Experience
Worked as volunteer supervisor during COVID-19 with Mission Ekjut, a collaborative initiative by Mind Piper and StepOne in partnership with the Institute of Liver and Biliary Sciences (ILBS) and Government of NCT of Delhi.
Clinical Psychologist Trainee at Ram Manohar Lohiya Hospital.
Worked as Research Assistant in an Ind-UK collaborative research project , Humanities & Social Science (Psychology), Indian Institute of Management Indore (IIM), Entitled "Social determinants of health care management at Kumbh Mela 2019" Prayagraj, UP.
Worked as Counseling Psychologist to train the Police officers and Constables in Mental Stress Management Program who were posted for duties in Kumbh Mela 2019
Skills
My areas of expertise are- Dealing with various psychiatric disorders such as Depression, OCD, Anxiety Disorders, Eating Disorders, Personality Disorders, Crisis Intervention etc. Also in mental health concerns such as Interpersonal conflicts, Couple Therapy, Existential Crisis and Parental Guidance and counseling.
Language
Hindi, English
Categories:
Therapy and Counselling
Depression, OCD, Anxiety Disorders, Eating Disorders, Personality Disorders, Crisis Intervention 
Manochikitsa Online Counseling & Therapy
Average rating:
0 reviews