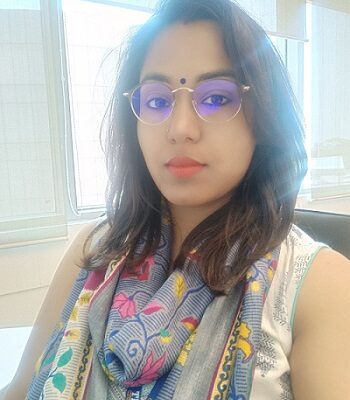 I am a Certified NLP Practitioner and a Life Coach with 7.5 years of working experience. Skilled in professionally coaching clients on issues related to self improvement, career development, love and relationships, business and positive living. I have coached clients from age group 14 to 50 years having problems on different aspects of life. I have extensive experience in organization development coaching.
My purpose is to make the world a great place to live in, by helping people to reach their potential and live a happy & satisfied life. I am skilled in Life, Relationship and Career Coaching.

Training + Education
MBA– HR & Marketing From TAPMI, Karnataka

 

2013 – 2015

B.E. – Computer Science From BSAITM, Faridabad

 

2006 –
2010
Diploma in NLP by ABNLP
Globe Smart Profile Certification by Aperian
Experience
Life Coach at Samunnam 

May 2019 – Present

Assistant Manager – Organization Development

 

NIIT Technologies / Feb 2019 – Present

Consultant – Learning & Development

 

ICRA Management Consulting Services Ltd / January 2016 – April 2018

Senior Associate Business Analyst

 

Mphasis Ltd / April 2015 – December 2015.
Skills       
Work with clients on their 360 degree parts of life to help them lead a fulfilling life: Self, Relationships, and Career/ Business
Partner with clients to help them identify and achieve goals for life betterment and personal improvement over a period of time
Conduct open sessions with clients to discuss and resolve their various issues
Language
Hindi, English
Categories:
Certified Life Coach
Effective Communication, Motivation, Coaching, Transformation, Habit Change, Performance improvement, Relationship Management and Organization development.