Anna Freud was an Austrian-British psychoanalyst. She was the youngest daughter of Sigmund Freud. She was the founder of child psychoanalysis and also made fundamental contributions to ego and adolescent psychology.
Anna Freud was the first therapist in the world who systematized child psychology, providing us with psychological techniques and methods to treat children and to understand the existing differences between a child and an adult.
She provided clear explanations of the ego's defense mechanisms in her book The Ego and the Mechanisms of Defense (1936) and also promoted parent guidance and school consultation as important functions of the child therapist.
To illuminate her psychological-based beliefs, here we share 10 Anna Freud quotes with you:
Creative minds have always been known to survive any kind of bad training
They can silence us, but they can not prevent us from having our own opinions
We live trapped, between the past stirred and examined and a future that awaits our work

If something does not satisfy you, do not be surprised. We call that life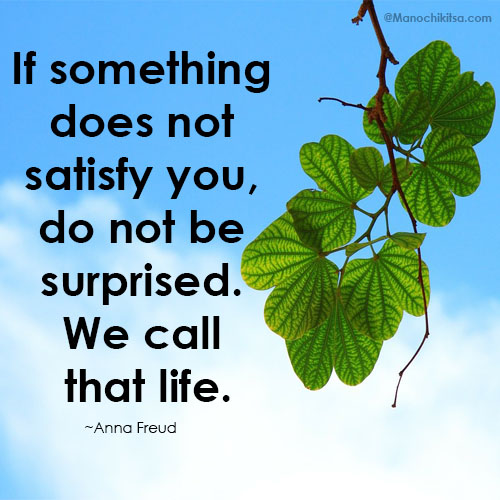 A collective failure does not have the same dimensions as an individual failure
We are only aware of the empty space in the forest, which yesterday was full of trees
 Everything becomes so problematic by basic failures: by discontent with myself
 Who is happy makes others happy too. Anna Freud
Sometimes the most beautiful thing is precisely the one that comes unexpectedly and unearned, hence something given truly as a present

We are imprisoned in the realm of life, like a sailor on his tiny boat, on an infinite ocean. Anna Freud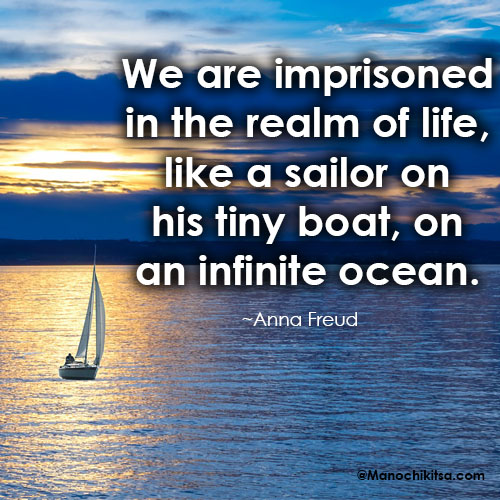 Did you learn something from these Anna Freud quotes? Hopefully, you will keep these insightful quotes with you! Like our Facebook page to stay connected with us.
You May Also Like
Best Carl Jung Quotes of All Time to Help You Think About Life
What's your parenting style? Which One is Right?
Why Failure or Failed Relationship Keep You Stuck