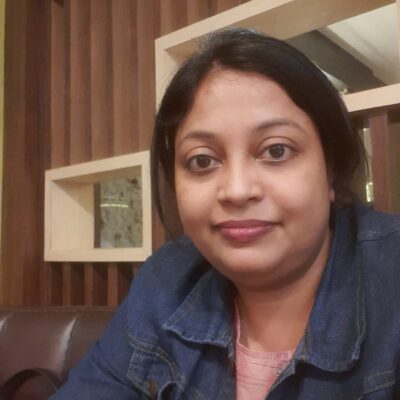 I have been working in the field of mental health since 14 + years. I have completed my Masters Degree then P.G Diploma in clinical psychology.
I have engaged with multiple organization as psychologist. As a psychologist I have  multiple skills like good communication skills , convince regarding problem,  good listener, Good interpersonal relationship, Motivate for right work in people , Advanced conceptual,  analytical ability, Problem-solving ability and delivering management on various mental health concern. I can help in dealing  with instability of life and mental health of students,  individual, couples and family in terms of mental health. communicator with an empathetic approach, Strong analytical and logical abilities coupled with strong interpersonal skills, I am active listeners and give full focus on  conversation and time to consider other people say in a conversation. I being active listeners by giving each conversation their full focus and take time to consider other people are saying in a conversation.
So that a person can lead a healthy and peaceful life.
Training + Education
Pursuing PhD from Magdh University
M.A. (Psychology) with 1st division from Patna University, Patna, session 2003-2005
B.A. (Psychology) with 1st division (61.63%), from Patna University, Patna, session 2000-2003
M.B.A. (HR)– With 55% from Madurai Kamraj University for session 2009-2010
Post- Graduate Diploma in Clinical Psychology with 1st division (70.5%), from Patna University, Session 2006-2007.
P.G. Diploma in Counseling & Rehabilitation with 1st Division (74%) from Magadh University, Bodh-Gaya, Session (2015-2016)
Diploma in community mental health" from NIMHANS DIGITAL ACADEMY in 2019
Certificate course in basic of addiction management" from NIMHANS DIGITAL ACADEMY in 2020
Experience
Working in Sadar Hospital, Muzaffarpur, DEIC – Government of India as a Psychologist from March 2017 to Present
Worked in DISHA, De- Addiction Cum-Rehabilitation Center, Patna YAMNA affiliated with Ministry of Social Justice and Empowerment Govt. of India as a Clinical Psychologist for 9 Years 
Worked in Kendriya Vidyalaya No-1, Kankarbagh, Patna as a Counselor/Educational Adviser for 2 Years
Skills
Dealing with Mental health issues, stress management, Anxiety, Depression, Relationship, Marriage, Couple Therapy, anger management, family and relationship issues, Addiction etc
Language
Hindi, English
Categories:
Guidance and Counselling
Mental health, stress management, anger management, Anxiety, Couple Therapy, Marriage, family and relationship issues