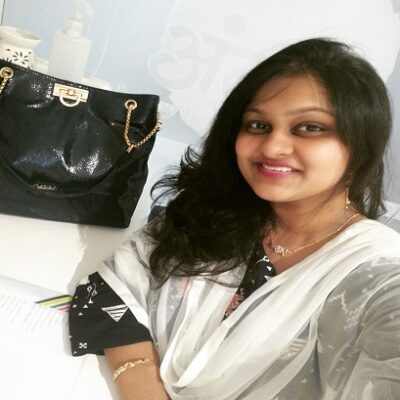 I am a psychologist and psychotherapist. I deal with patients with depression stress anxiety and all kinds of mental health issues and behavioral issues in child adult and adolescent patients. I am a CBT, REBT AND TAT PRACTITIONER. I have experience in HIV And Tuberculosis counseling and working as a Counselor to handle various cases in individual and capacity with various organizations. An effective communicator with strong communication skills, logic and analytical Abilities coupled with strong interpersonal skills.
I am even working as Trainer to train Teachers and Principles. I eventually also work with Adolescent kids around 12 to 18 years of age and make understand n work closely to let them not indulge with Substance abuse and even i do counselling for kids in schools. I do my Presentations and Seminars to various Ngo and Schools of Mumbai.
Even I deal with the Learning disability students documentations as well as I have taught NIOS students the subject of Psychology.
Training + Education
Masters in Clinical Psychology from Shreemati Nathibai Damodar Thackersey (SNDT) Women's University
Bachelors in Psychology ( 6 papers) From Shreemati Nathibai Damodar Thackersey (SNDT) Women's University
Experience
Worked As a Clinical Psychologist and Counsellor at Government hospital

1) Thane Mental Hospital.

2) Sir Jamsetjee Jeejeebhoy Group Of Hospital ( J.J Hospital).

3) Nair Hospital

Worked as a Clinical Psychologist at Sudhanshu Foundation.
Worked as a Clinical Psychologist at Heart to heart counselling centre
Working as a Consultant practitioner at Auralawgic as a clinical psychologist and psychotherapist
Worked at Alert India as a Project Coordinator and Clinical Psychologist
Worked at Umang Charitable trust as a Clinical Psychologist and Special Educator
Worked at Aditya Birla Group of Companies and Mpower Minds as a clinical Psychologist
Skills
My areas of expertise include: Relationship counselling, Anxiety management, Time management, Child and Adolescent counselling, Career and Guidance, Motivation, Depression, Phobia, Personality Development, Spirituality, Personal empowerment, Healing, Parenting, and other Psychological issues.
Language
Hindi, English, Marathi
Language:
English, Hindi, Marathi
Categories: Guidance and Counselling
Mental health, stress management, anger management, family and relationship issues
Manochikitsa Online Counseling & Therapy
Average rating:
0 reviews